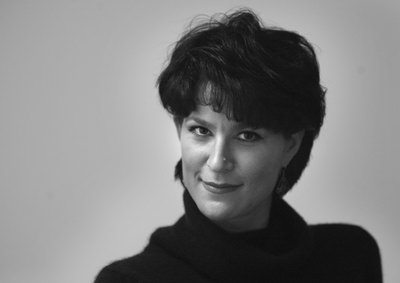 VANESSA LANN:
BIOGRAPHY



* Vanessa Lann has a new cd! On the ATTACCA label (Attacca 2015146)!
It is available in shops in the Netherlands and Belgium from December 1, 2015!
Wonderful performances of Vanessa's music by fantastic musicians!
To order by internet, go to
the ATTACCA website!

* And to hear Guy Livingston's ConcertZender radio program about the cd, with Vanessa live in the studio, go to
American Highways with Guy Livingston!

* Thesis by Mindy Marie Pyle (Arizona, USA) about Vanessa's writing for clarinet in "Two Ukrainian Folk Sketches":
thesis
* For more biographical information about Vanessa Lann (temporarily only in Dutch; publisher is revamping catalogue): article from DONEMUS Composer's Brochure and bio from DONEMUS Composer's Brochure


"Repetition and multiplication - two simple words. The entire world perceivable with the senses would fall apart into meaningless chaos if we could not cling to these two concepts."
M.C. Escher

The majority of Vanessa Lann's compositions include aspects of ritual, ceremony or contemplation. She is interested in breaking with the conventional concert-hall approach to the performance and programming of music, and she frequently experiments with alternative ways of sharing sound, other media and time with audiences, often hoping to blur the boundary between art and daily experience. In her music Lann uses the repetition of recognizable figures, as well as layers of structures based on number ratios, to create a world in which each subtle element has a distinct meaning. In many works she explores the listener's perception of continuity, infinity and silence, as well as the shifting psychological relationship between foreground and background material, or between performer and audience. Lann is intrigued by the boundaries of what is audible: how long or how quietly a note can be appreciated, how a performer's changing physical experience of a musical gesture changes its nature, why an altered context of a recognizable element can render it absurd or divine. She embraces the sensuality of the rawest of sounds (including the deliciousness of non-equal temperament!), as well as the riskiness and "impolite" quality inherent in the seemingly endless recurrence of the most basic, even childlike, patterns. She searches for extremes within limited means and asks the listener to enter the time and sound world of the music in as simple a manner as possible: as the essence of the music gradually becomes apparent, she hopes that the listener continuously reevaluates his relationship to the music and to the meaning of listening, itself.

Vanessa Lann (New York, 1968) has been a composer and pianist since the age of five. She studied composition with Ruth Schonthal at the Westchester Conservatory of Music, where she received the William Petchek Scholarship. For two summers she was a scholarship student at the Tanglewood Institute.
She was graduated summa cum laude from the music department of Harvard University (composition, theory, musicology, piano performance, conducting), where her teachers included Earl Kim, Leon Kirchner and Peter Lieberson. Lann won the New York Music Teachers Association 'Herbert Zipper Prize,' the New York Musicians Club 'Bohemians Prize' and the Harvard University 'Hugh F. MacColl Prize.' She directed the Harvard Group For New Music and was co-founder of the Harvard Group For Gender Studies In Music. She also produced and announced radio feature programs (WHRB, Cambridge) and worked as music director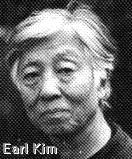 for productions at the American Repertory Theatre. In addition to her music courses, Lann studied film theory and physics. In 1990 Vanessa Lann was awarded the Harvard University 'John Knowles Paine Travelling Fellowship,' which brought her to The Netherlands for further study in music composition. She received her Diploma with highest honors in 1993 from the Royal Conservatory of The Hague, where her teachers included Theo Loevendie, Gilius van Bergeijk and Louis Andriessen.

At present Lann lives and works as a composer and pianist in The Netherlands. She is also a Professor of Music at Webster University in Leiden, where she enjoys combining musicological studies with other related fields. She has put together a variety of interesting courses, including:

- Music and Mathematics
- Music and Art Performed as Theater (multimedia studio course)
- Singing as Ritual
- Western Music, Eastern Thought (influences of various forms of Eastern philosophy on both Eastern and Western music and art)

Vanessa Lann also works as a visiting lecturer at individual events and cultural series on topics involving music, art, history and society. Special subjects include: 1) Creativity and lifelong learning; 2) Multimedia/multicultural interaction and influences; 3) Music history from new perspectives; 4) The role of the arts in modern society; 5) The life and work of Hildegard von Bingen; 6) The connections between Eastern art and aesthetics and Western music and culture. Lann is also frequently invited to give pre-concert introductions and interviews at a wide range of performance spaces (English or Dutch language).
During Lann's two years as the Curriculum Manager Worldwide for the International Baccalaureate Diploma Programme Group 6 (Arts) courses, she reviewed, designed and developed the syllabuses and assessment strategies for the music, theatre, film, dance and visual arts courses in high schools throughout the world along with teams of international experts. At present she advises schools and other educational institutions on their policies and programmes to optimize engagement and stimulate inspirational trajectories in teaching and learning environments for students of all ages.

*******
Vanessa Lann has had approximately 70 pieces commissioned by orchestral, ensemble and chamber forces including the Residentieorkest, Radio Kamerorkest, Boston Pops Orchestra, Groot Omroepkoor, Philharmonie Zuidnederland, Nederlands Studentenorkest, DoelenKwartet, Schoenberg Ensemble, Orkest de Volharding, Nieuw Ensemble, Sinfonia Rotterdam, Silbersee, Latvian Radio Choir, Cappella Amsterdam, Laurens Collegium, Putni, Nationaal Jeugd- & Kinderkoor, Ensemble De Ereprijs, Stolz Quartet, Ensemble Black Pencil, Zemtsov Viola Quartet, Maarten Altena Ensemble, David Kweksilber Bigband, ELECTRA, Storioni Trio, BRISK Blokfluitkwartet, Utrechts Blazers Ensemble, Cristi Catt, Liza Ferschtman, Inon Barnatan, Ralph van Raat, Guy Livingston, Patricia Kopatchinskaja, Fie Schouten, Ivo Janssen, Ilonka Kolthof, Hans Woudenberg, Patrick Hopper, Patricia Werner Leanse, Bram van Sambeek, Tomoko Mukaiyama, Cristina Zavalloni, Isabel Ettenauer, Eleonore Pameijer, Benjamin Schmid and Monica Germino.
Others who have championed her work include the Arcos Orchestra, Insomnio, Duo Vertigo, Ricochet Ensemble, Moscow Contemporary Music Ensemble, Dietrich Henschel, Pekka Kuusisto, Phyllis Chen, Joshua Gordon, Randall Hodgkinson, Maarten van Veen, Patricia Goodson, Tatiana Koleva, Pieter Smithuijsen, Sarah Bob, Ellen Ugelvik, Amy Briggs Dissanayake and Ursula Oppens.
Performances venues featuring Lann's music include Lincoln Center (NY), De Doelen (Rotterdam), Philharmonie (Berlin), Symphony Hall (Boston), Het Concertgebouw (Amsterdam), Wigmore Hall (London) and Konzerthaus (Berlin).
Conductors have included Leonard Bernstein, Etienne Siebens, Alan Gilbert, Reinbert de Leeuw, Keith Lockhart, David Porcelijn, Kenneth Montgomery, Oliver Knussen, Daniel Reuss, Peter Biloen, Kaspars Putnins, Wiecher Mandemaker, Romain Bischoff, John-Edward Kelly, Wilma ten Wolde, Loes Visser, Jussi Jaatinen, Conrad van Alphen and Jurjen Hempel.
Lann has been asked as composer/lecturer/judge for festivals including Gaudeamus Music Week (NL), Holland Festival (NL), Delft Chamber Music Festival (NL), Internationale Koorbiennale (NL), Gergiev Festival (NL), Storioni Festival (NL), Ars Musica (Belgium), Warsaw Autumn (Poland), West Cork Chamber Music Festival (Ireland), Schleswig-Holstein Musik Festival (Germany), Focus! (USA), Tanglewood Music Festival (USA), Kiev Music Fest (Ukraine), Ultima (Norway), Time of Music (Finland) and Kuhmo (Finland).
Vanessa has also enjoyed collaborating with visual artists, filmmakers and dancers on multimedia projects (including the educational school performance Heartbeat with the Project Sally dance company and the opera De Stilte van Saar with Muziektheater Hollands Diep).
*******

Lann's large commissioned work for the Residentie Orchestra of The Hague entitled THE FLAMES OF QUIETUDE (premiered during Festival In De Branding under the direction of Etienne Siebens) was inspired by ideas in Eastern philosophy and involves the listener's gradual recognition of simple, recurring patterns in music, as well as in daily life. The majority of the orchestral parts can be played in two different ways: alongside the other instrumental parts during an orchestral performance, or separately as works of solo or chamber music. Vanessa Lann performed the orchestral piano part herself - both with the orchestra during the concert, as well as in an infinitely-repeating solo version in the background of the foyer of the hall as the audience entered the building prior to the concert.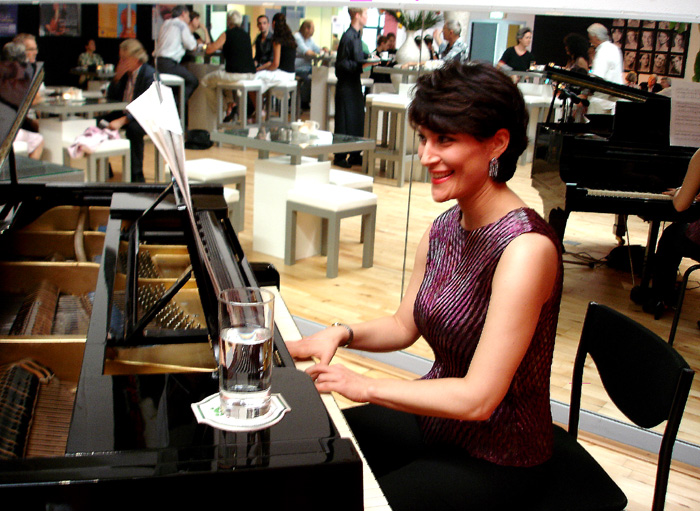 "I've heard it all before..." ???
Lann asks: is there really a beginning or an end to a piece of music? When, during our experience of a work of art, does memory begin? During a performance of The Flames of Quietude audience members will likely connect many of the elements of the piece to things they have already heard or experienced thousands of times, triggering individual paths of personal recognition and recollection as the piece progresses. But do these "connections" originate one hour back in time with the endless piano patterns from the foyer, or do they occur simply from the time the conductor's arms are raised, or do they go back to circumstances and reference points with entirely different meanings from moments in each listener's past? Does all musical material already exist in the world around us, just waiting to be discovered and reassembled in new and different contexts and combinations? Since the musical material in The Flames of Quietude is largely taken from former works of Lann, from everyday sound sources and from well-known works of other composers, and merely newly juxtaposed, each audience member will ask these questions in his or her own way during the ritual of the shared concert experience, reflecting his or her unique awareness, sense of humor and method of listening.



Throughout her career Vanessa Lann has continued to receive prizes and awards for her music. In 1993 Lann's work for orchestra, Madness and the Moonwoman, was awarded the 'Nederlands Balletorkest Prize' of a performance in the 25-year jubilleum concert of the Nederlands Balletorkest under the direction of David Porcelijn. Her work for piano solo, Inner Piece, won a prestigious Amsterdam Arts Foundation 'Composition Prize' in 1995. This work also won the 1997 'Boswil International Composition Competition' (Switzerland) and the 1998 'Collegium Novum Competition' (USA). In 1997 Vanessa Lann was featured in a Dutch television documentary which focused on her music and on the compact disc recording of her work for large ensemble, Dancing to an Orange Drummer (Ensemble Present; Jurjen Hempel, conductor / NM CLASSICS). Other works of Vanessa Lann available on compact disc include (see compact discs for more details):
Inner Piece for piano solo (Tomoko Mukaiyama / BV HAAST)
The Owl and The Pussycat for mezzo soprano and piano (Jannie Pranger, Tomoko Mukaiyama / DONEMUS)
Recalling Chimes for piano solo (Ivo Janssen / NM EXTRA)
The Key to the Fourteenth Vision for violin solo (Benjamin Schmid / NM CLASSICS)
DD (Double D) for piano solo (Guy Livingston / WERGO)
Is a bell... a bell? for 2 toy pianos (Isabel Ettenauer / edition eirelav)
Leaps of Faith for piano and tape (Marcel Worms / ATTACCA)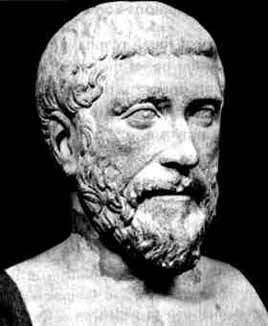 There is now a compilation CD of Vanessa Lann's works (moonshadow sunshadow) available on the ATTACCA label! Please go to www.attaccaproductions.com for more details!

!!!!!!!!!!!!!!!!!!!!!!!!!!!!!!!!!!!!!!!!!!!!!!!!!!!!!!!!!!!!!!!

Lann has just completed a commissioned work for the Fagotnetwerk (Bassoon Network) of the Netherlands. It is called Rise, and it is scored for two solo bassoons and (amateur) orchestra. The idea behind the piece is that this beautiful instrument - and the (amateur) performers of this instrument - deserve more attention! The piece was written with the interests and capacities of amateur orchestral musicians in mind. The two bassoonists of every orchestra performing this work will get a very-much-needed chance to shine! Publisher Donemus is doing everything possible to make this piece available (and not too costly) for any orchestras in the world who wish to perform it.

Please also see upcoming events for more details about other works which have been performed recently, or those which will be performed/premiered in the near future!

!!!!!!!!!!!!!!!!!!!!!!!!!!!!!!!!!!!!!!!!!!!!!!!!!!!!!!!!!!!!!!!!



Vanessa Lann's music is available through DONEMUS and their American affiliate, Theodore Presser.
She also composes music for private commissions/events. Please contact her directly through the email address on this site for further information.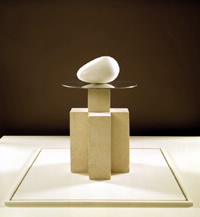 Photo credit, top of page, Vanessa Lann: Gerhard van Roon
Photo credit, "Composer Vanessa Lann performing the piano part of her orchestral piece 'The Flames of Quietude' in the foyer of the Dr. Anton Philips Hall in The Hague prior to the world premiere of this work with the Residentie Orkest under the direction of Etienne Siebens": Ym Bosma
man at piano: Edvard Grieg
statue, head: Pythagoras
dude with sunglasses: Igor Stravinsky
sculpture: Constantin Brancusi, "The Beginning of the World" (c. 1920, Dallas Museum of Art)
---
For more biographical information about Vanessa Lann, please click here for her DONEMUS Composer's Brochure, in both English and Dutch.
For a discussion of Lann's music and ideas, please read Thea Derks' article in Keynotes Magazine, "I focus on a limited amount of material".
For an interview with American pianist, Ursula Oppens, discussing her recommendations for new music for piano, please read this article in New Music Box, the web magazine of the American Music Center.
For more on Lann's work for The Residentie Orkest of The Hague, The Flames of Quietude, please go to this blogspot from On An Overgrown Path (September 1, 2006).
For a feature on pianist Guy Livingston's "60 Seconds Project," including a discussion of Lann's work,
DD (Double D), please read Allan Kozinn's article in The New York Times, "Daring To Be New" (January 21, 2000).
For a front-page feature on the Donemus website about Vanessa Lann, please go to this link, in either English or Dutch (August 31, 2006).
Link to listing in Classical Composers Database
Link to listing in Women Composers Starter Page (Dutch only)


Also, in Dutch only: article by Els van Swol in April, 2000, issue of Mens en Melodie, "Tussen Kagel en Feldman: eenvoud en rituel in het werk van Vanessa Lann".
---
Vanessa Lann is a member of:
DONEMUS (Dutch Publishing House)
Gaudeamus Foundation (Dutch Center of Contemporary Music)
---
In the dark times
Will there also be singing?
Yes, there will also be singing
about the dark times.
- Bertold Brecht
Edvard Munch, "The Scream"
(November 2, 2004)

Perhaps all music, even the newest, is not so much something discovered as something that re-emerges from where it lay buried in the memory, inaudible as a melody cut in a disc of flesh. A composer lets me hear a song that has always been shut up silent within me.
- Jean Genet