VANESSA LANN
composer

"listening"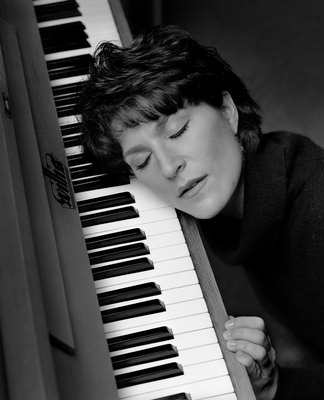 Vanessa Lann has a new cd! On the ATTACCA label (Attacca 2015146)!
It is available in shops in the Netherlands and Belgium from December 1, 2015!
Wonderful performances of Vanessa's music by fantastic musicians!
To order by internet, go to
the ATTACCA website!


And to hear Guy Livingston's ConcertZender radio program about the cd, with Vanessa live in the studio, go to
American Highways with Guy Livingston!


And to hear the VPRO recording of Lann's new bass clarinet quartet "Lather. Rinse. Repeat." from a live performance during the Basklarinet Festijn in the Amsterdam Bimhuis in January (just aired on April 29 - approx. 7 minutes), go to
VPRO recordings from Basklarinet Festijn: Bass Clarinet Quartet "Schouten, Carmichael, Althuis, Van Gorkum"